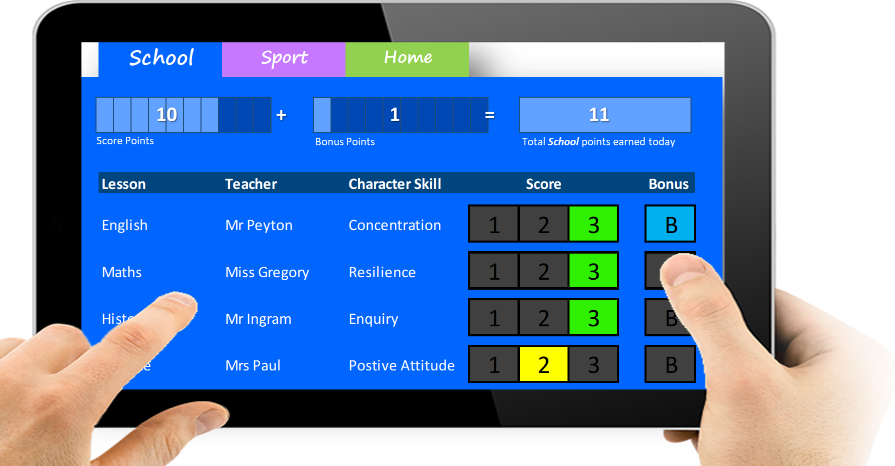 School lesson…
Teaching staff preselect character skills for pupils to apply to the learning objective of the lesson. Bonus points can be awarded by the teacher for pupils using additional skills.
"50-50 LAB helps every child self-regulate, self-assess and self-reflect. They control their outcomes and begin to rationalise and make better informed decisions."
On the Smartboard®…
50-50 LAB is a positive reinforcement tool. Teaching staff inform the pupils of what their individual LAB scores are either verbally, visually or both.
"50-50 LAB is seamless and user-friendly for teaching staff to engage the children in the classroom."