Starting the day…
Parent/carers give LAB scores to their children for their effort and attitude in applying character skills to home related tasks.
"Parent/carers use 50-50 LAB to reward positive attitude and good effort in home-based tasks."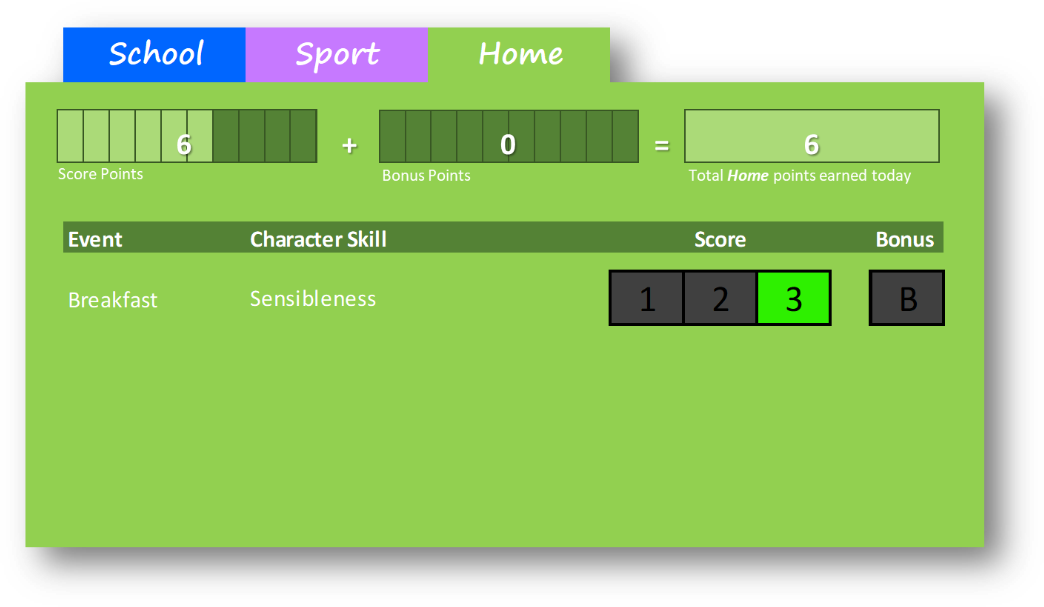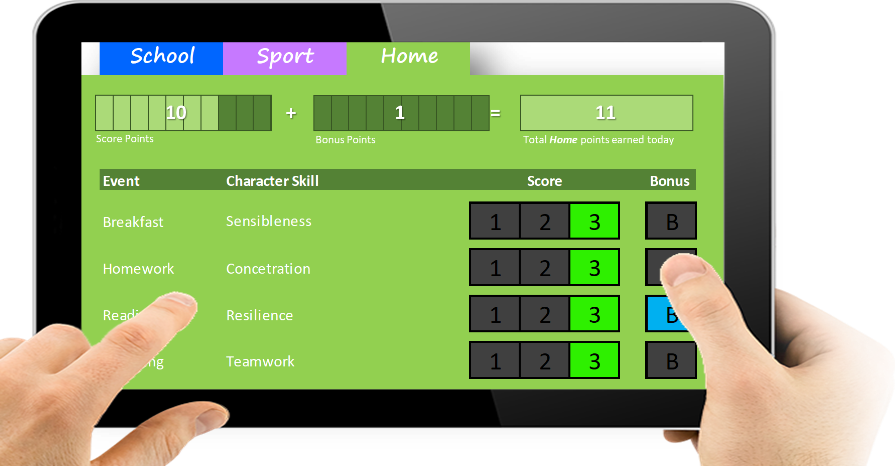 Family trips out…
Parent/carers assign character skills to various home and trip-based tasks. LAB scores can be awarded for being helpful and well behaved, and for reading, homework and much more...
"Parent/carers use 50-50 LAB to help their children improve their social and emotional development."
Parent/Carer notifications…
Parent/carers can view their child's LAB scores throughout the day. Children can reflect on their day with their parent/carers.
"Parent/carers get to see their child's day at school by receiving daily messages."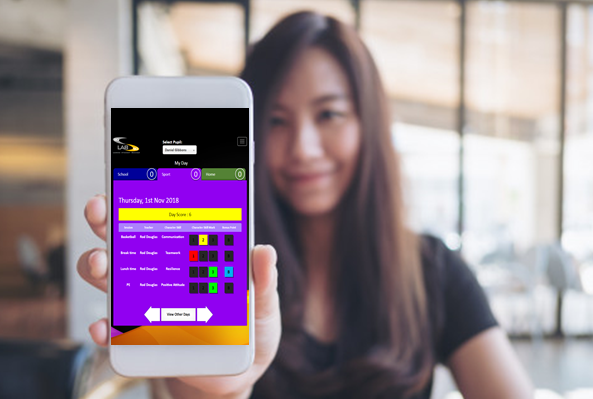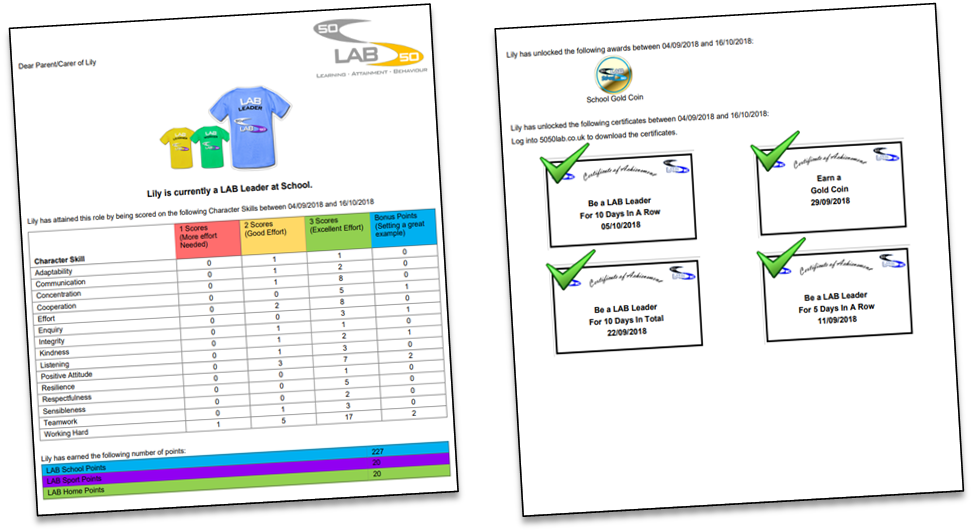 Parent/carer meetings…
Parent/carer meetings are more informative and engaging. Progress can be monitored through viewing daily notifications and termly LAB reports.
"50-50 LAB improves school and parent/carer communication."